About Us
Who is Triple Play I.T.?
Triple Play I.T. is a managed services provider (MSP) servicing the payments-eco system. Our trained IT Professionals help ISOs, ISVs, Agent Offices, and other MSPs in areas of consulting, sourcing, implementing, and supporting point of sale technologies.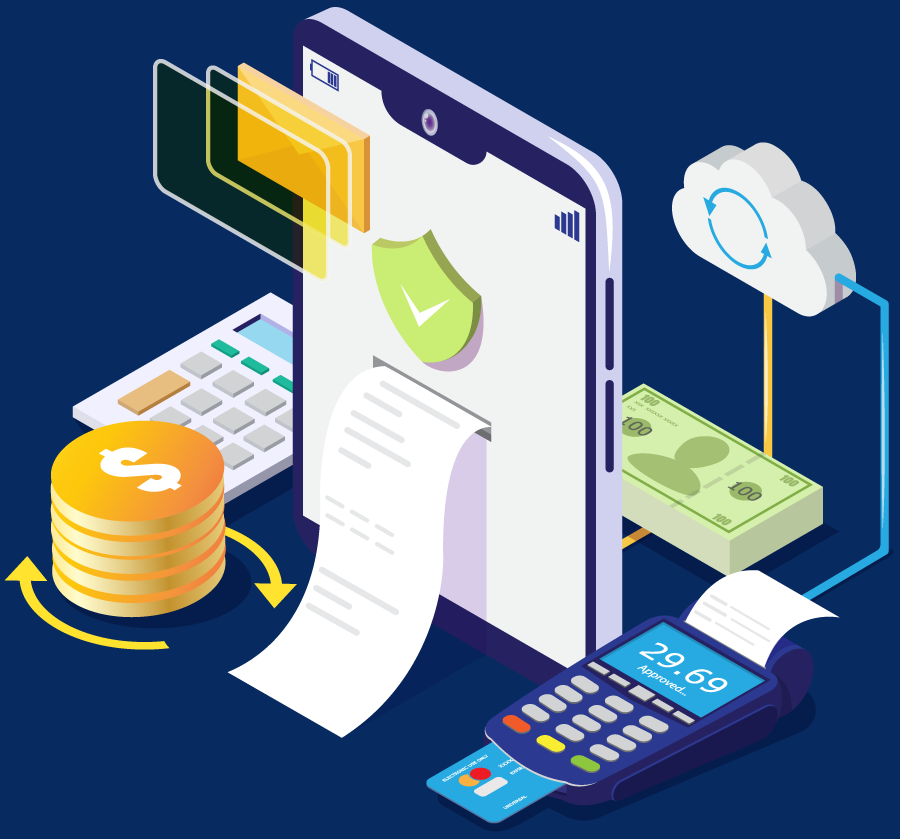 How Did Triple Play I.T. Get Started?
As businesses small and large looked to data for making business decisions; the Triple Play's Team looked at ways to help support the new demand. To compound the change, payment companies would experience a shift in product offering with the intent to produce great user experiences.
Triple Play would come to understand their need for high training IT professionals. As these two-market forces collided, Triple Play positioned a brand to enter the market that was fun, service orientated, and scalable to meet this new demand. Elon Musk said it best " software is eating the world", that statement has been a source of truth for the payments eco-system.
Why use Triple Play I.T. as
your managed services provider?
Businesses are looking for technologies that will allow their customer to purchase from them in-store, online, mobile, and thru-3rd parties. An omni-channel solutions provider with point-of-sale technologies like Triple Play not only helps ISOs, ISVs, Agent Offices, and other Managed Services providers identify the best-in-class point of sale technologies that fits the end users' needs but also brings value with local IT professionals ready to deploy to an end users' site.
Value of Triple Play I.T. Services
What is the value proposition for each of these services for ISOs, ISVs, Agent Offices and direct to market client?
Consulting or technical recommendations based on the client's business' needs or ISOs, ISVs, Agent Offices preferred verticals for point of sale
Computer Networking or system builds for clients or "out of the box" solutions for ISOs, ISVs, Agent Offices plus internal builds for their offices.
Data Backups or POS files offloaded to external servers or ISOs, ISVs, Agent Office internal data saved offsite such as CRMs, Email, Quickbooks, etc . . .
Cyber Security or POS PCI DSS for clients: it's quarterly scans plus awareness classes and for ISOs, ISVs, Agent Offices internal compliance policies plus staff awareness training.
Help Desk or Daily Support for POS Clients and ISOs, ISVs, Agent Offices i.e., troubleshooting technical issues, preparing bids, research on compatibility, order procurement, etc.
Software Integrations - ISV without a payment gateway, POS software without an online ordering platform, or internal app needing to connect to another internal application for ISOs & Agent Offices.
Professional Training - covers a variety of software applications for ISOs, ISVs, Agent Offices and external POS clients.
Services
Triple Play I.T. brings best in class omni-channel solutions with cloud-based point-of-sale technologies. Our team can consult and design a point-of-sale solutions for clients with a single location to multiple locations. A team of highly trained IT professionals will build out establishments from the ground up including running low-voltage cables, securing kitchen displays, positioning security cameras, mounting digital menu boards, and much more. . . .